October 30, 2019
October 30, 2019
The Sea Adventure 80 is out on a 4.5 day trip and has reported a 60 lb Bluefin on deck and still seeing more out by San Clemente!
 Congrats Steven Taft on the Top Gun 80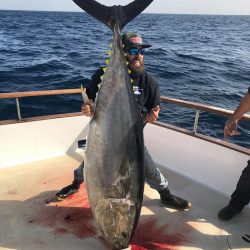 76 inches 270 pounds.
The season is changing but fish are still out there! Book today!