February 7, 2020
February 7, 2020
---
What's in Your Freezer??
Relentless departs at 7 PM tonight for 1.5 Day Freelance Fishing along the Mexican Coast to target Rockfish, Lingcod, and Yellowtail. $365 ticket includes visa and permit. Passport required.  Tonight's trip is going for sure!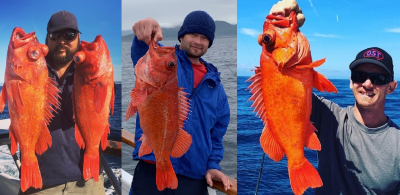 Fill Your Freezer with Future Fish Dinner!
---
---
the finest 1/2 Day Fishing on the West Coast…
Experience Premier Sportfishing!
daily departures at 6:30 AM and 1 PM
Take the Kids for a Family Fun Day Sunday!
Pay for your ticket and theirs is free!  Check It Out Here
---